10/18/2023 / By News Editors
---
A man named Tyler Bowyer recently shared a disturbing message and photo that could be a grim harbinger of things to come. Tyler posted a snapshot of unrequested ballots that arrived at his home for the upcoming election. What makes this even more troubling is that the ballots are for people who don't even reside at his address.
(Article republished from Revolver.news)
Sadly, we've got to break it to Tyler: his GOP elected officials have done absolutely nothing to address this issue in his state.
Look how many ballots came to my house today,
@maricopacounty
!

Guess how many voters I have at my house?

2!

These people haven't lived in this house for many many years. Also, we did not receive their ballots in previous elections.

How is it right to send early ballots to people who haven't requested them who haven't lived in a location for so long?

The only people that could be okay with this don't take elections seriously.
Here's a closeup oft the image Tyler shared. This is so shameful.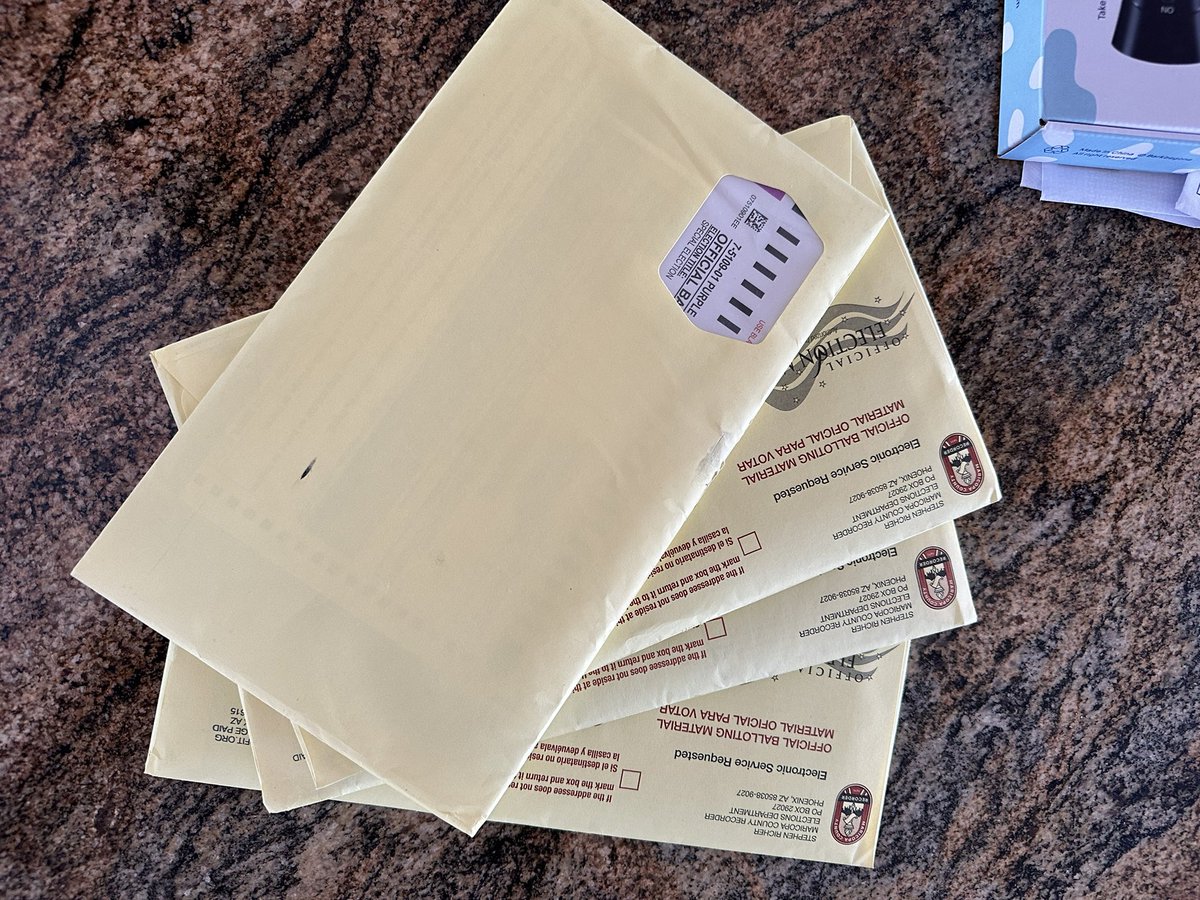 Tyler is spot-on. How can anyone take an election seriously when random, unsolicited ballots are floating around like balloons? Democrats claim that we have the freest and fairest elections in the world. Yet, in reality, they've weaponized ballots to gain a clear advantage. Unless this cheating is stopped, we'll never see a truly legitimate election in this country ever again.
Read more at: Revolver.news
Submit a correction >>